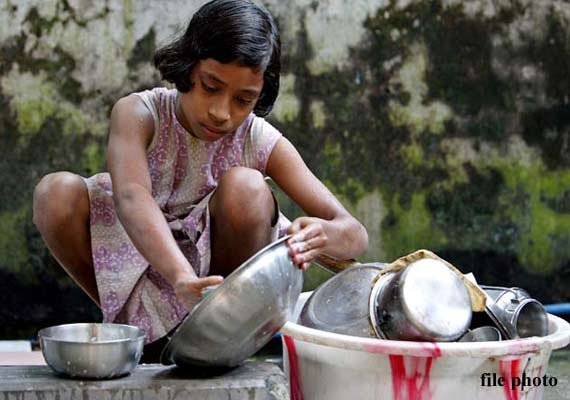 New Delhi: As the rapid recurring floods, disaster and ethnic conflicts hit Assam, the people there are witnessing a massive change in their livelihood pattern.
The deteriorating livelihood in Assam has made it a hot-spot for human traffickers.
Around 422 victims of human trafficking, mostly minors, were rescued by the Assam Police and arrested 281 offenders since 2011, according to the Criminal Investigation Department (CID).
Official records show that of the total 93 victims of trafficking in 2011, 36 were minors and of these 36, 28 were girls.
The number of victims went up to 188 in 2013 and 94 were found to be below 18 years.
Infact, recently 59 minor girls from Assam were rescued from a factory in Mumbai, who were made to work for long hours without any food and rest and were paid a meager amount for their services.
However, apart from these rescued children, there are thousands of children who have been trafficked from Assam to other cities.
According to the media reports, over 4000 children have gone missing in the last five years, out of which around 2,718 are females.
The traffickers take advantage of violent incidents and riots when both police and the administration are busy in controlling the situationand trap the families by alluring them with money and take the children with them.
The traffickers usually sell these children to the placement agencies where girls are sold for prostitution, minor boys are taken out for cheap labour.
Most of the girls from Assam who fall prey of these traffickers end up in brothels in the various cities.
According to another media report, around 10 women are abducted on a daily basis in Assam, and most of them are left untraced.