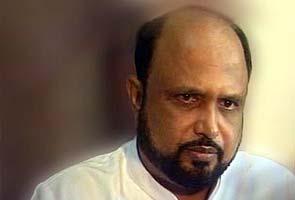 Guwahati: Two time former chief minister and Leader of the Opposition in the Assam Assembly Prafulla Kumar Mahanta has no car and has cash balance of only Rs. 11,117 in hand.

According to the affidavit filed in the Nagaon Deputy Commissioner's court, Mahanta who is contesting from two assembly constituencies of Bahrampur and Samuguri has declared his total movable assets to be Rs. 19,17,947.
Stating that he owns no vehicle, the former chief minister declared that the value of his plot of land was Rs. ten lakh and he has cash of Rs. 11,117.

In the affidavit filed, Mahanta said the market price of his assets currently was worth Rs. 12,10,000 while he has UTI bonds worth Rs. 25,200 and NSC postal savings amounting to Rs. 10,3358 and jewellery and gold worth Rs. 87,500.
The 53 year-old former chief minister has stated that his loans from bank stands at Rs. 29,998.
In contrast, his wife and former MP Dr Jayashree Goswami Mahanta is richer than him as she owns an ambassador car worth Rs. 97,650.

The wife of the former chief minister has a total cash in hand of Rs. 1,23,531 and a landed property in the Kharguli area of Guwahati valued Rs. 42,05,000.

According to the affidavit, her movable assets stand at Rs. 1,37,84,276 and the total market value at present of her assets are Rs. 2,67,50,000.

While her movable assets stands at Rs. 13,784,276, the UTI bond savings total Rs. 22,04,399 and NSC postal savings at Rs. 14,46,232.

The jewellery and gold of Dr Jayashree Goswami Mahanta is worth Rs. 2,25,000 and her outstanding bank loan is Rs. 1,56,22,135.